Burgeree delicately prepared its presence on the 2009 Canton import and export fair which was held in Pazhou exhibition hall in Guangzhou. This is the third time for Burgeree to take part in this fair but the first time to put on its largest show on the fair.
In order to get the best presence, Burgeree wholeheartedly prepared for the faie with passionate staff to satisfy customer needs and provide valuable product and service.
R&D staff devoted themselves to the development of new product and specially prepared more than ten kinds of new products such as hard fabric-wrap, embossment, art series and carved lamp cover as well as vases.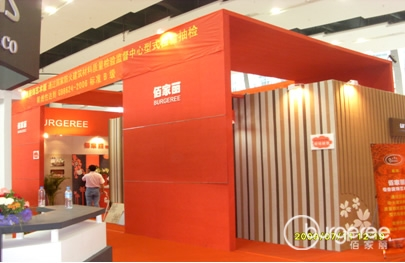 Burgeree hard fabric wrap

Burgeree artistic painting

carving series

Sales in high spirits,trying their best to offer answers to existing and new customers who fancy Burgeree products.

Burgeree's delicate presence on the fair, peers and partners came to support us.