The 79th China Education Equipment Exhibition in Xiamen was held. Burgeree as an important invited exhibitor, in addition to the conventional educational equipment and facilities, solemnly launched the Communist Classroom design scheme of Party building position and learning power, so as to facilitate teenagers to "learn party history, strengthen faith and follow the party" to learn the education communist classroom, so that the red gene and revolutionary torch can be passed on from generation to generation.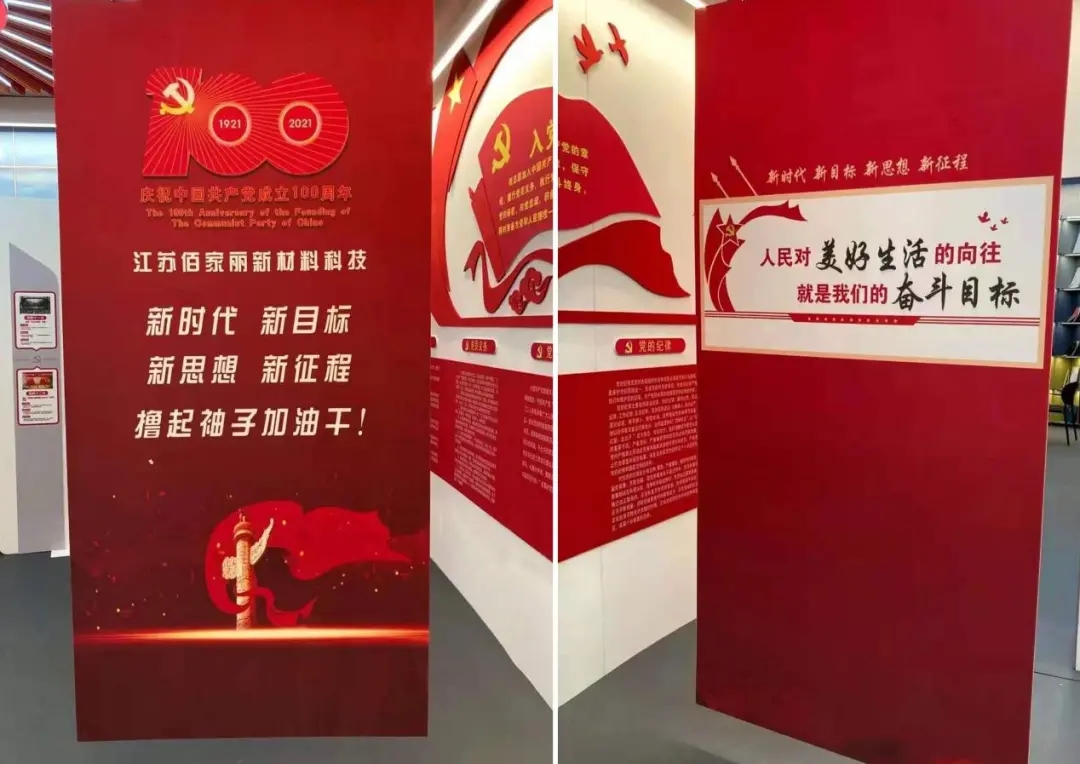 In order to meet the needs of relevant education and the study of youth party history, the paper shows the party's previous Party congresses with the graphic and formal structure of design sense, and shows the glorious course of the party in the past 100 years in an all-round, multi-faceted and multi angle way.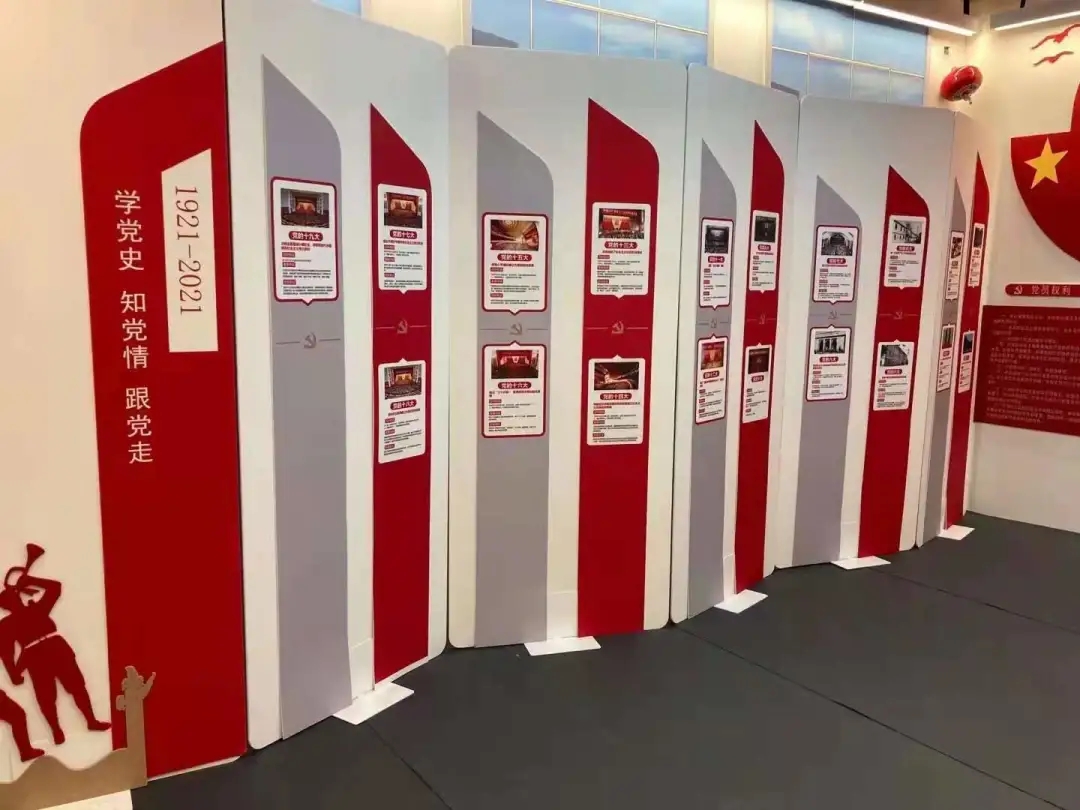 Designed the introduction and message board of previous leaders, so that young people can fully understand the great achievements of previous national leaders! Encourage young people to work hard for the future building of the motherland!
The party's vows, tenets, obligations, rights and discipline and other important knowledge are also learned and kept in mind by young people, so as to make full preparation to join party members in the future.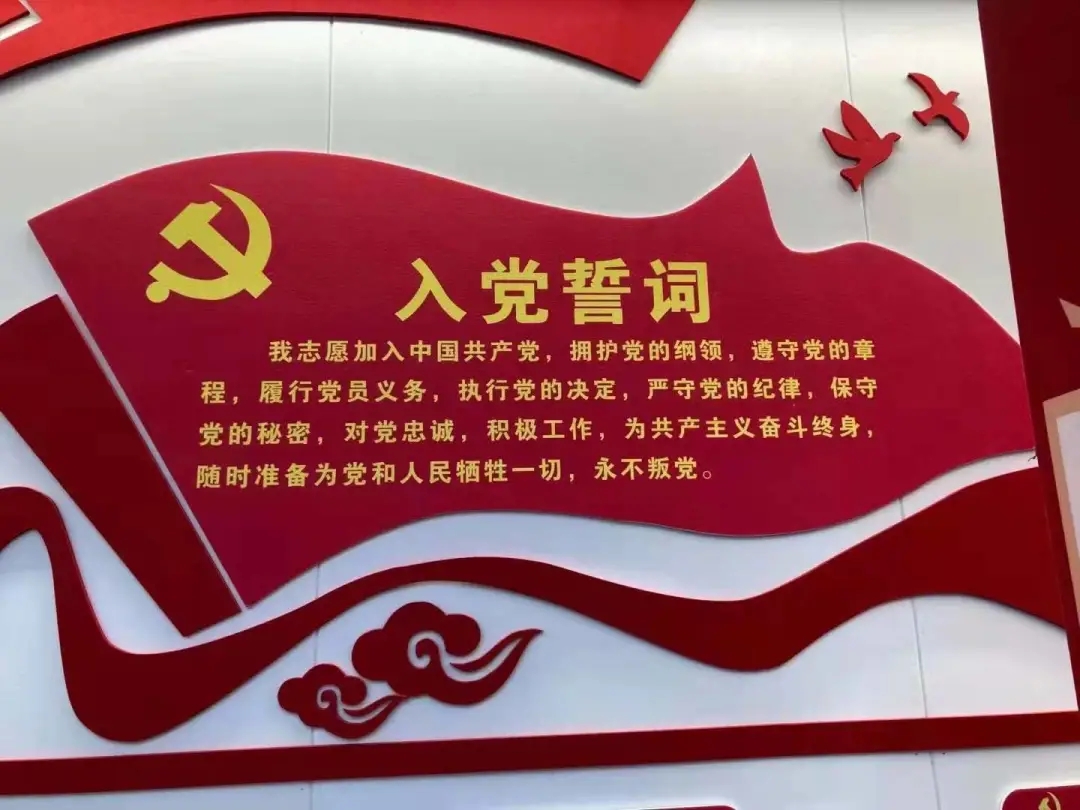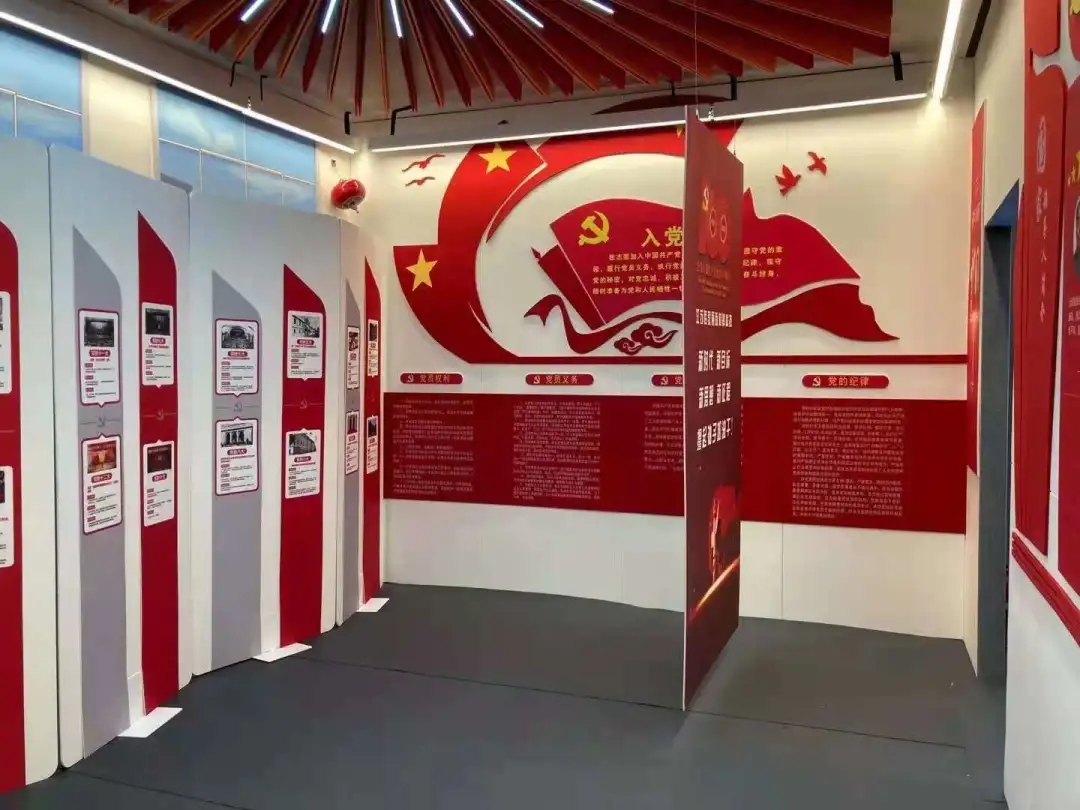 Burgeree designed the style of ceiling, and fully combined with lighting and other ways, reflecting the plasticity and advantages of our materials.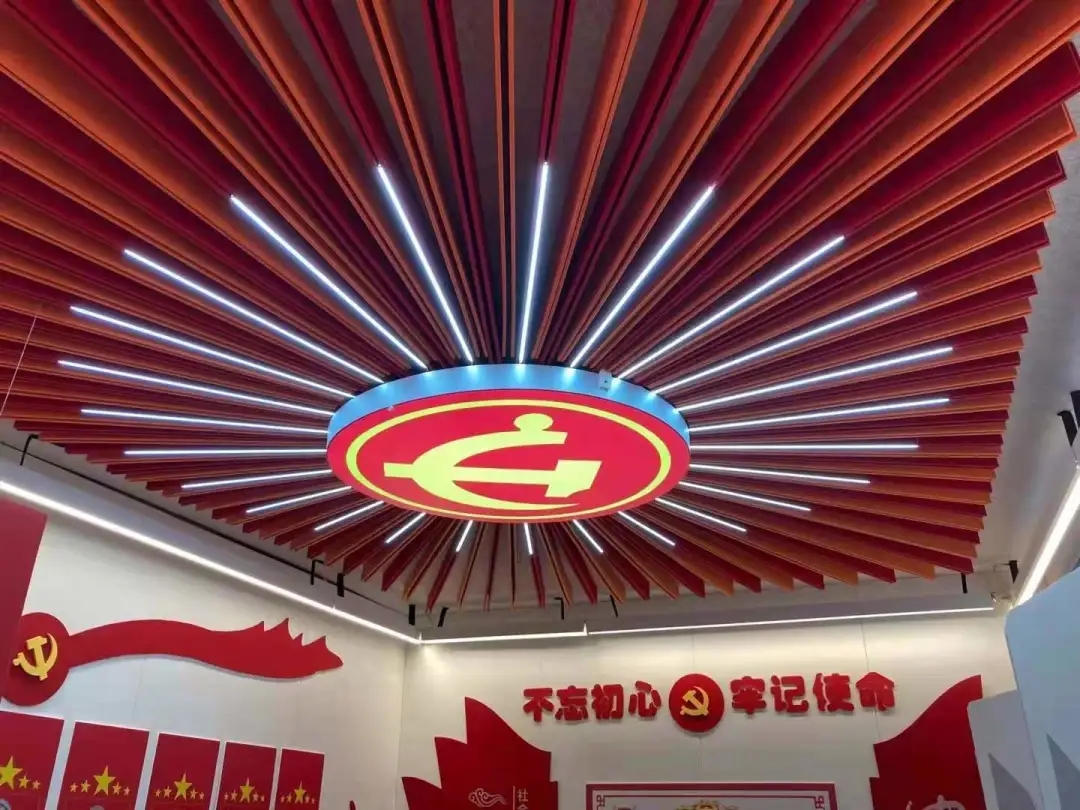 In the centennial of the founding of the comminist party, Burgeree keeps up with the pace, helps the party building propaganda and the raw material supply, design and production of related projects, and welcomes new and old customers to visit, learn from each other and talk business!
Burgeree sincerely looks forward to cooperating with you!