Burgeree was awarded the 2021 Provincial Specialized and New Small Giant Certification
Recently, Jiangsu Province Department of Industry and Information Technology announced the list of enterprises to be certified as 2021 Provincial Specialized and New Small Giants, after a multi-layer review process, Burgeree polyester fiber (PET) acoustic panels were successfully selected and certified as the list of Specialized and New Products.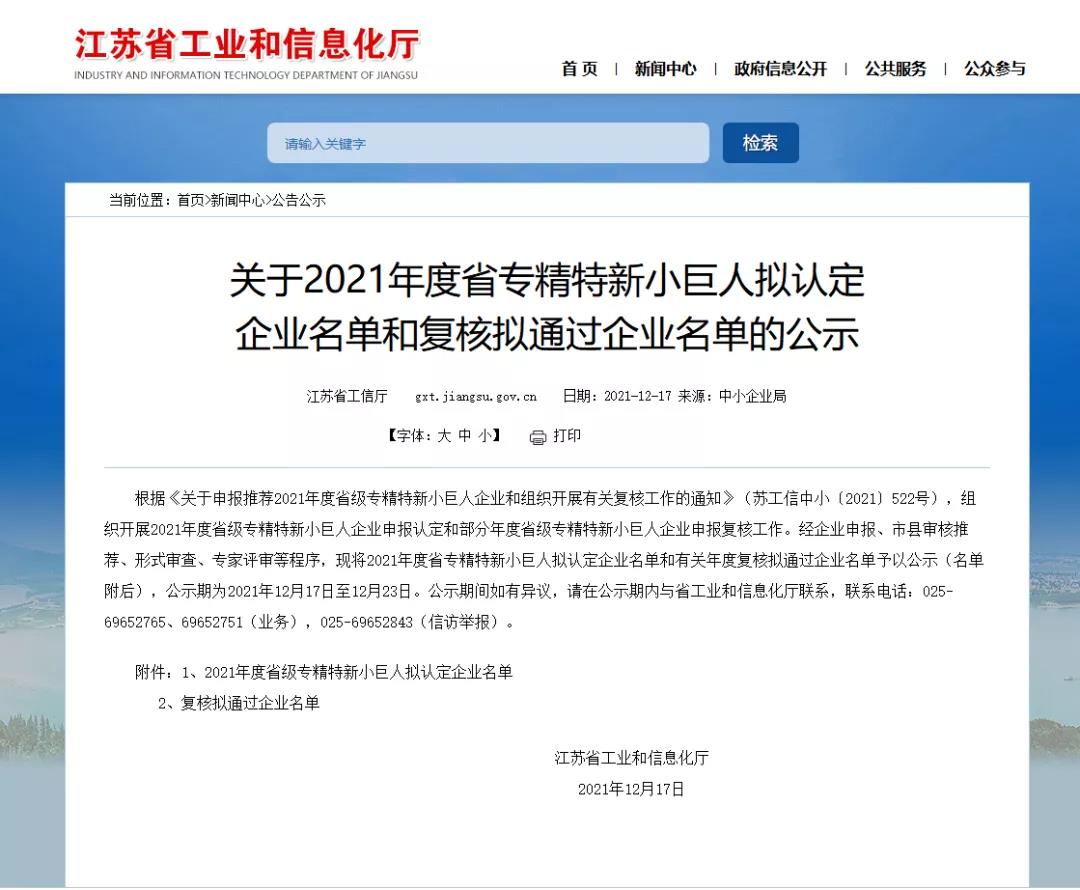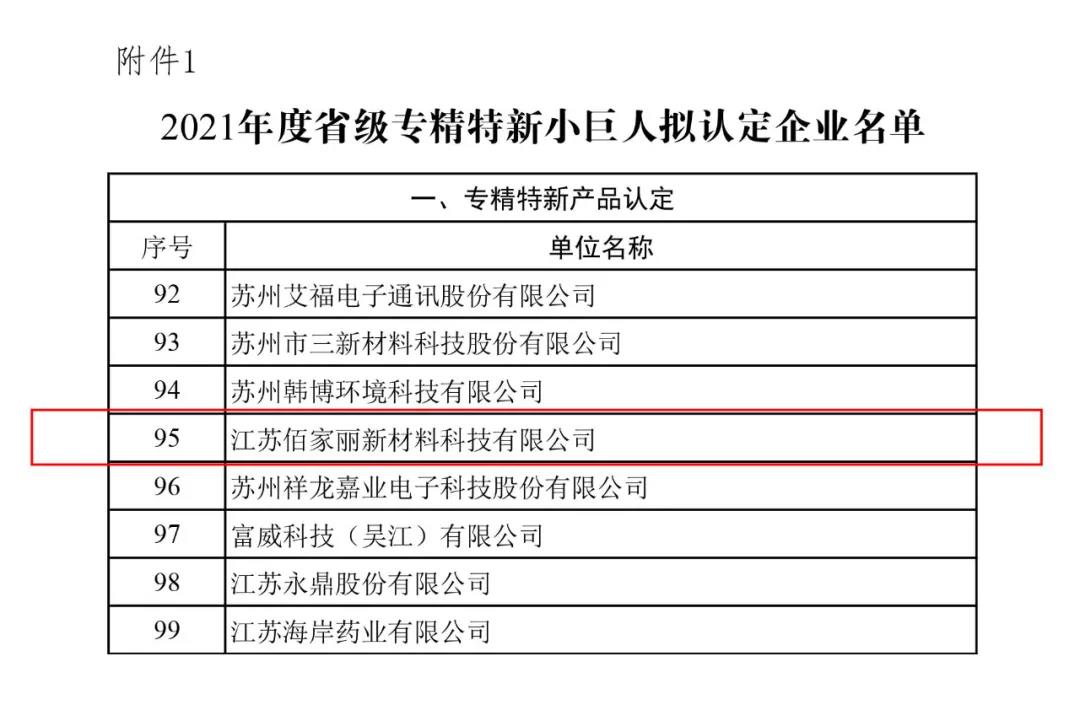 The identification of special and new small giant enterprises is organized by the Jiangsu Provincial Department of Industry and Information Technology to implement the "Guidance on Promoting the Healthy Development of Small and Medium-sized Enterprises", according to the "Jiangsu Thousand Enterprises Upgrade Three-Year Action Plan (2020-2022)" and the "2021 Annual Work Plan for Improving the Quality of Small and Medium-sized Enterprises", which aims to enhance the development level and promote the training program of special and new small giant enterprises.
The recognition is divided into two categories: Specialized and New Products and Small Giant Enterprises, of which Specialized and New Products refers to industrial enterprise products with "specialization, refinement, specialization and novelty" characteristics. The polyester fiber (PET) acoustic panel of Burgeree has been successfully selected as the list of special and new products after the process of declaration and review.

Burgeree New Tech Jiangsu Co.,Ltd was founded in 2007, located in Yangcheng Lake. Our company focuses on the research and development, design, production and sales of architectural acoustic materials, providing customers with technical application support of acoustic products and sound building solutions. Our company has fully passed ISO14000 environmental management system certification, ISO9001 quality management system certification, ISO45001 occupational health and safety management system certification, GB/T20490-2013 intellectual property management system certification and safety production standardization. Since the establishment of our company, with the mission of "Burgeree - let the world listen to a better life", we have been committed to the technological innovation of PET acoustic materials in the field of building and office, and has become the leader and promoter of "PET acoustic materials" industry.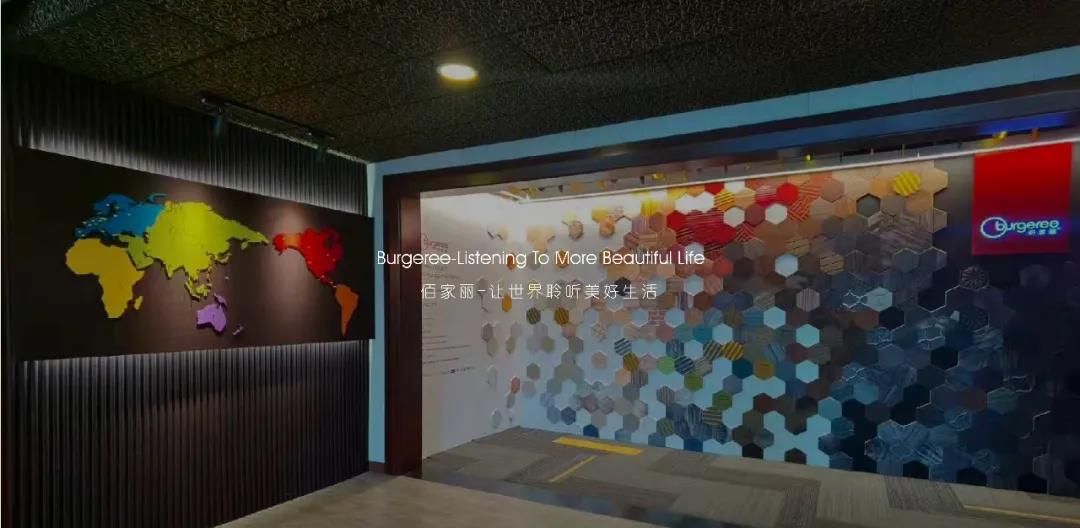 As a national high-tech enterprise, a national green decoration enterprise, a provincial industrial design center, a municipal enterprise technology center, a municipal engineering technology research center and a municipal industrial design center, Burgeree has been awarded as a national textile industry "specialized and new" small and medium-sized enterprise in 2021, a provincial four-star cloud enterprise, a pilot AA-level enterprise of CSAIII, a municipal quality award and a municipal contract-keeping and trustworthy enterprise ,and has passed the district-level and city-level intelligent workshop. Our company's products have won one national key new product, new technology and new products promoted and applied in Jiangsu, four provincial high-tech products, silver award of cultural and creative design competition of Jiangsu, Red Dot Award of Germany, silver medal of industrial design competition of Jiangsu, gold medal of GOOD DESIGN of Japan, IF design award of Hannover, famous brand product of Suzhou, export brand of Suzhou, and municipal science and technology progress award, Suzhou Famous Brand, Suzhou City Export Brand, Municipal Science and Technology Progress Award and other honors. Our company has established the industry's first acoustic material database, and based on this design development, it has become the first company in the industry to have this database. At the same time, Burgeree pays attention to the protection of intellectual property rights, with a total of 352 intellectual property rights, including 22 invention patents, 39 utility model patents, and 5 foreign authorized patents.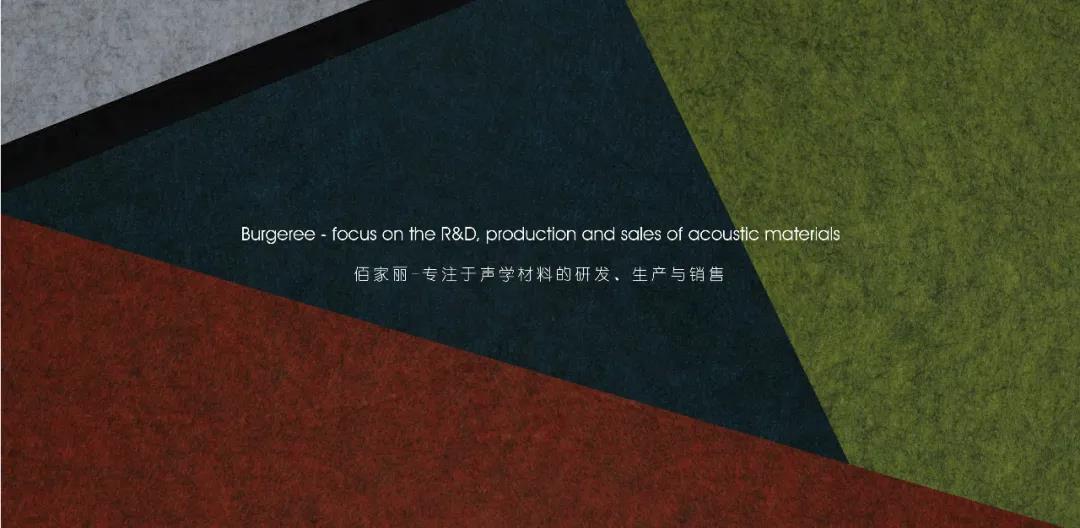 With excellent quality and unique patented technology, Baijiali's brand strength has been rapidly enhanced, and the products have been applied worldwide, and have been applied to Zhongnanhai project, the auditorium of the National Committee of the CPPCC, Beijing Olympic Games venue, Shanghai World Expo, Steelcase, Armstrong, HermaMiller, Tesla, Alibaba, Huawei and other places with high requirements for sound environment and Decorative places
Burgeree has been selected to the list of Specialized and New Small Giant Enterprises,which is the government's affirmation and support. Burgeree will live up to the expectations and forge ahead to contribute to China's intelligent manufacturing industry and build a little for the further implementation of Made in China 2025.