The trade union is always with you and warm-hearted The Spring Festival of 2022 is approaching, in response to the government's call, Suzhou Federation of Trade Unions will carry out warmth-giving act
The trade union is always with you and warm-hearted
The Spring Festival of 2022 is approaching, in response to the government's call, Suzhou Federation of Trade Unions will carry out warmth-giving activities with the theme of "Always Accompanying Trade Unions".
Burgeree is fortunate to be one of them here.
Appreciate so much to Federation of Trade Unions.
On January 13th, Ji Linhua, chairman of the Federation of Trade Unions of the resort, Qian Weizhong, and Lu Qilong, the vice chairman, came to Burgeree. They brought more than 140 quilts and sent warmth and blessings to the employees of Burgeree.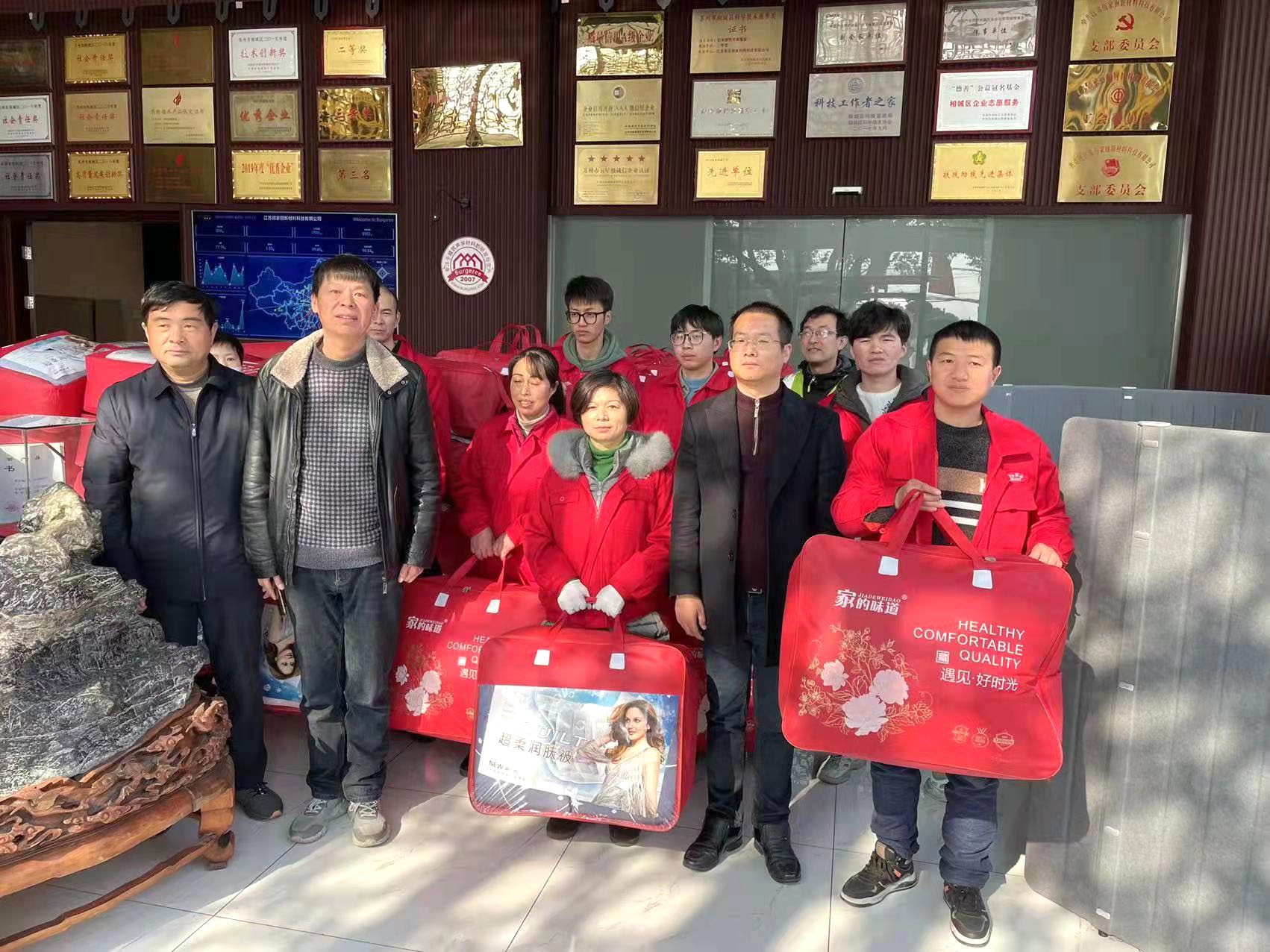 The leaders learned about the specific situation of our company in detail and expressed condolences to the front-line workers. Ji Linhua, chairman of the district federation of trade unions said that the prevention and control situation is still severe and complicated. "Notice on "Stabilizing Posts and Benefiting Enterprises"", the labor union of the resort provides a variety of services for the employees who stay in the Soviet Union for the Chinese New Year relying on online and offline service platforms and positions. Let the majority of employees feel the warmth and warmth of the trade union family no matter where they are.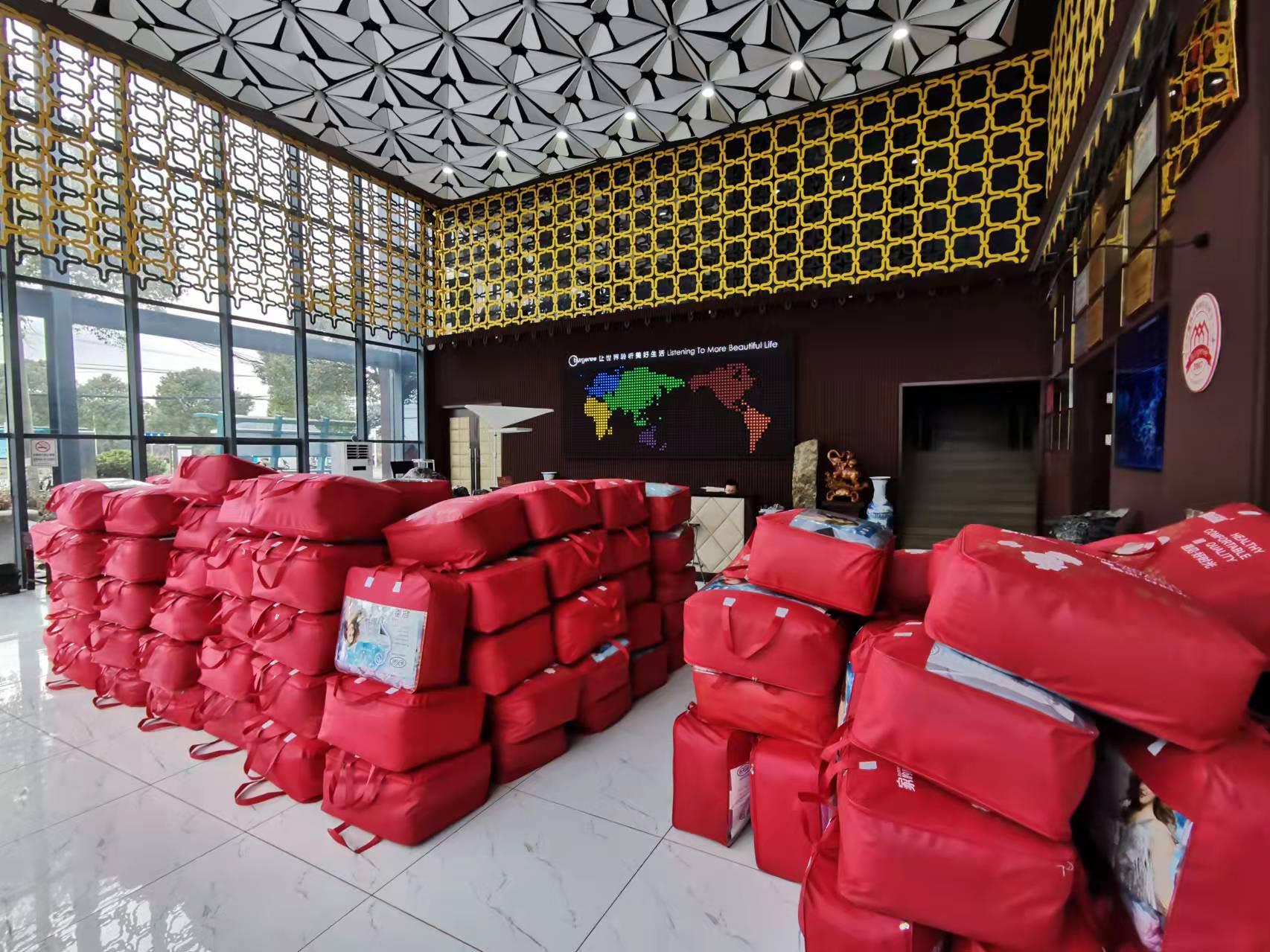 As the New Year is approaching, how to let the employees in Suzhou have a comfortable and warm year has become the top priority of our company during the Spring Festival. The Burgeree labor union has won the opinions of employees and is in full swing to purchase all kinds of New Year goods, including snacks, drinks, fruits, red wine, pork legs, sausages, etc., so that employees can have a heart-warming New Year without going out at home, and become our company's labor union a mission.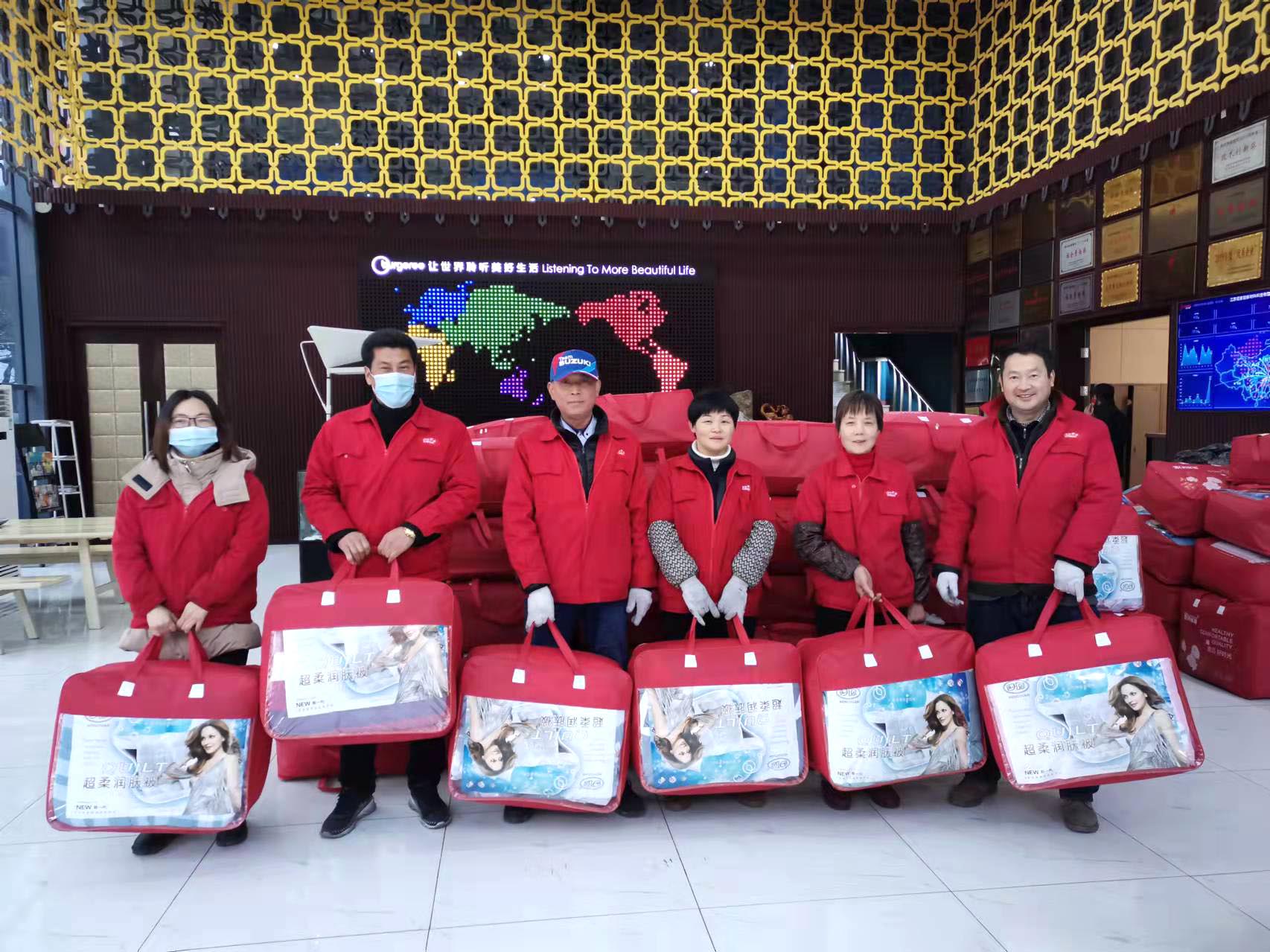 In this cold winter, with the care of the leaders, we felt the warmth. Burgeree kept in mind the instructions of the leaders, adhered to the principle of "reverence, gratitude, humility, and decency", put people first, paid attention to the demands of employees, and worked together to make the employees feel better.