Enterprise honor: President Zuo Hongyun won the honorary of "China Textile Industry Annual Innovator 2021"
Celebrating that Zuo Hongyun, president of Burgeree, won the honorary of " China Textile Industry Annual Innovator 2021"
On June 27, the fifth member congress of CNTAC were held online and offline in Beijing. At the meeting, the list of "China textile industry annual innovator 2021" was read out, and 20 prize-winner including Zuo Hongyun, president of Burgeree, were awarded the honorary title of "China Textile Industry Annual Innovator 2021 "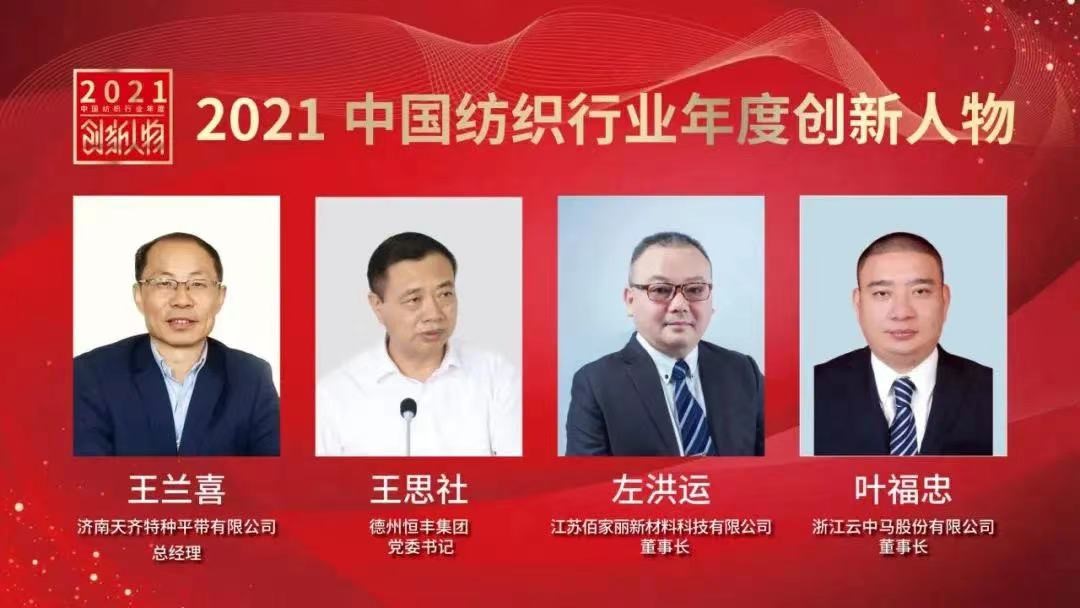 Burgeree innovation points:
1.
Burgeree is committed to new products development. The company's main products are PET sound-absorbing decorative panel, which has won the title of Suzhou Famous Brand Product and Suzhou Export Famous Brand Product. The products are exported to all over the world, and the sales performance in 2021 will reach a new peak. Zuo Hongyun led the company's R&D team to develop new products, which won 1 national key new product, 4 provincial high-tech products, silver award of Zijin Award of cultural and creative design competition, German Red Dot award, silver award of Zijin Award of industrial design competition, gold award of Good Design, IF design award of Hanover, CNTAC product development contribution award, and won Kapok Design Award China and other honors for many times.
Established the first acoustic material database in the industry, and carried out design and development on this basis, becoming the first enterprise in the industry to have this database. The newly developed multi-functional polyester fiber board uses the acoustic principle to improve the sound absorption performance of the product. The antibacterial rate can reach 99%. The American Standard flame retardant is grade A, and has passed the OEKO-TEX certification. The product meets the requirements of modern people for green, environmental protection, health and functionality.
2. In order to optimize the production management, Burgeree customized the MES system, which not only improved the production efficiency and reduced the production cost, but also improved the product quality, creating good economic and social benefits for the company, and the annual output value increased by 37%. In 2021, the company was rated as a "SRDI" enterprise in the national textile industry. It has successively passed the district level and municipal level intelligent workshops, the provincial four-star cloud enterprise, the AA level enterprise in the pilot implementation of the two integration management system, the Municipal Quality Award and the municipal level contract abiding and trustworthy enterprise.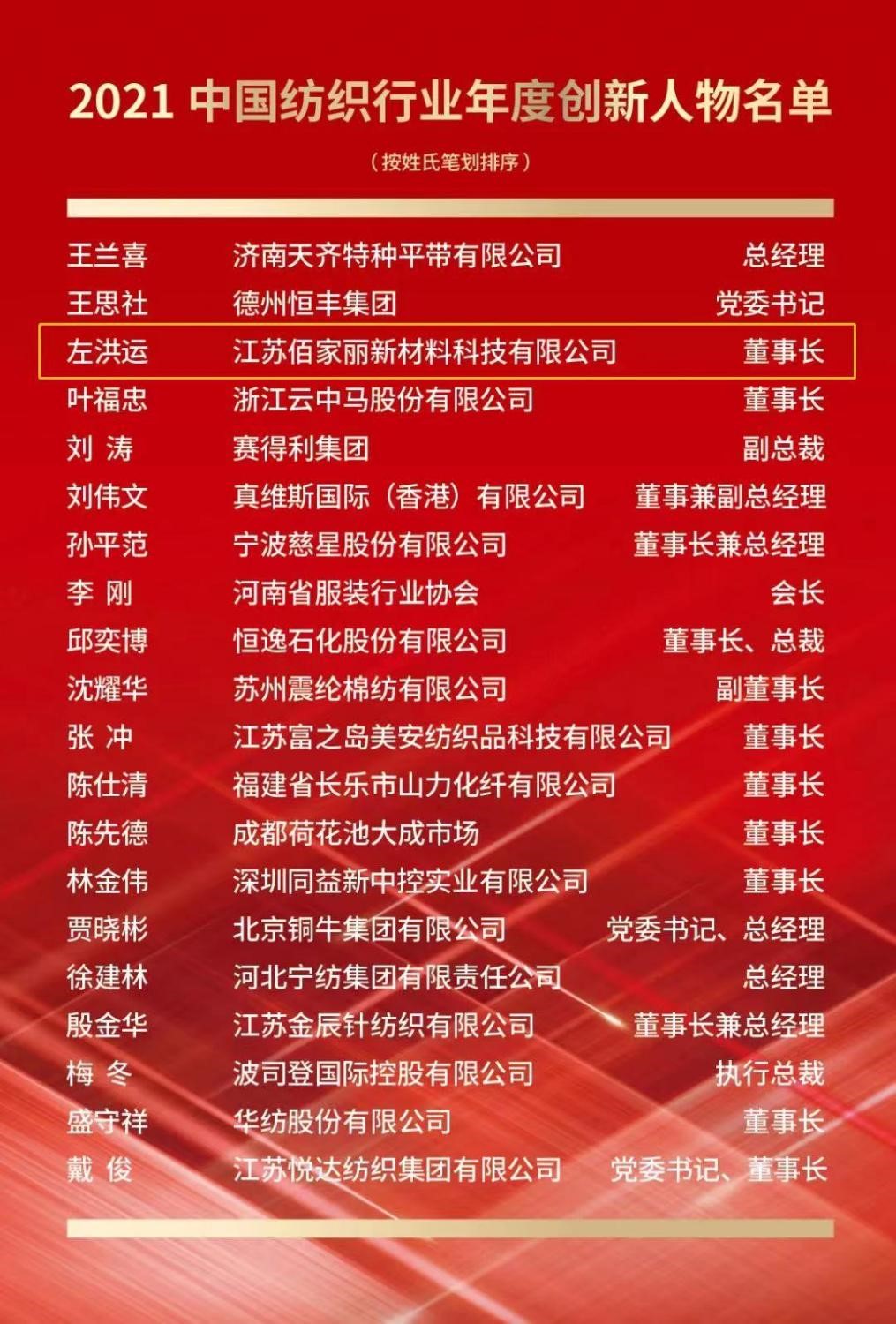 Award introduction
The annual innovation figure selection of China's textile industry is an appraisal and recognition activity approved by the State Council. It is sponsored by CNTAC and organized by China Textile magazine. The selection activity was launched in 2005. After more than ten years, it has become the most influential and authoritative commendation activity in the textile industry. The commended annual innovative figures play an important role in the industry and are the backbone and leader leading the innovation and development of the industry.