Win the future together! Celebrating Burgeree New Tech Jiangsu CO.,LTD. founding meeting and the first shareholders' meeting were successfully held
On August 26 ,2022, Burgeree New Tech Jiangsu CO.,LTD. founding meeting and the first shareholders' meeting were held smoothly.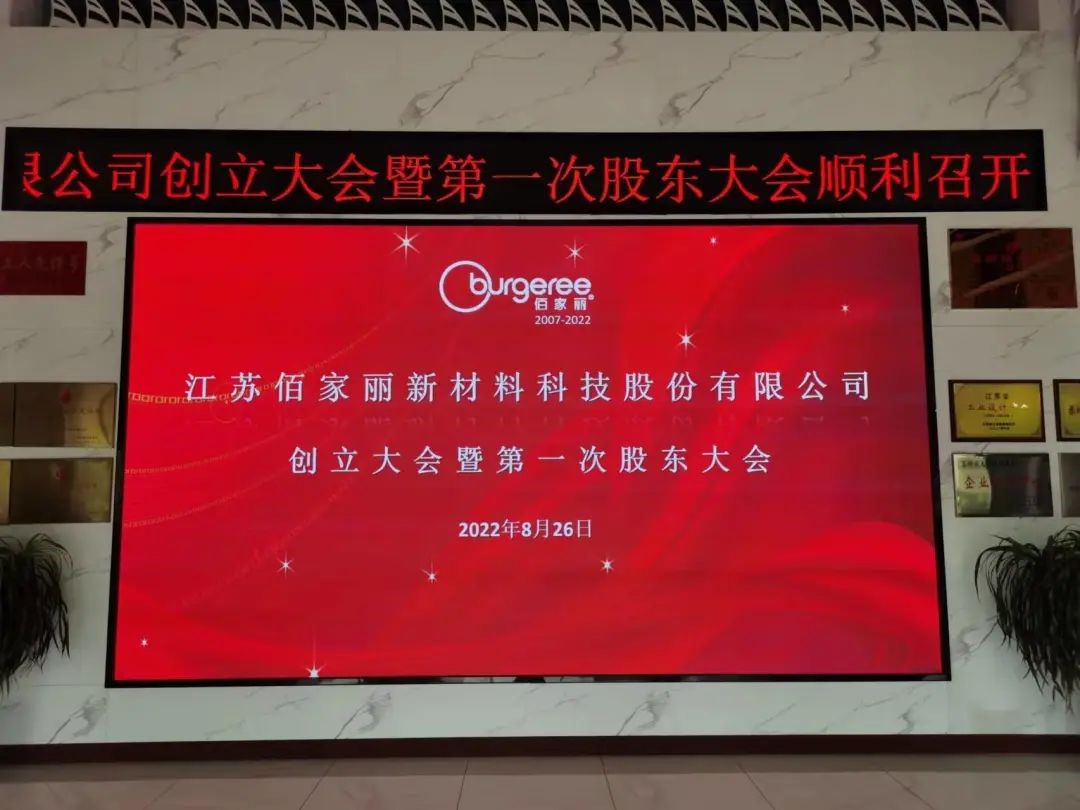 People attended the meeting are candidates for directors, supervisors, senior management personnel, leaders and project leaders from Soochow Securities Co., Ltd., Beijing Zhonglun Law Firm, and Daxin Accounting Firm.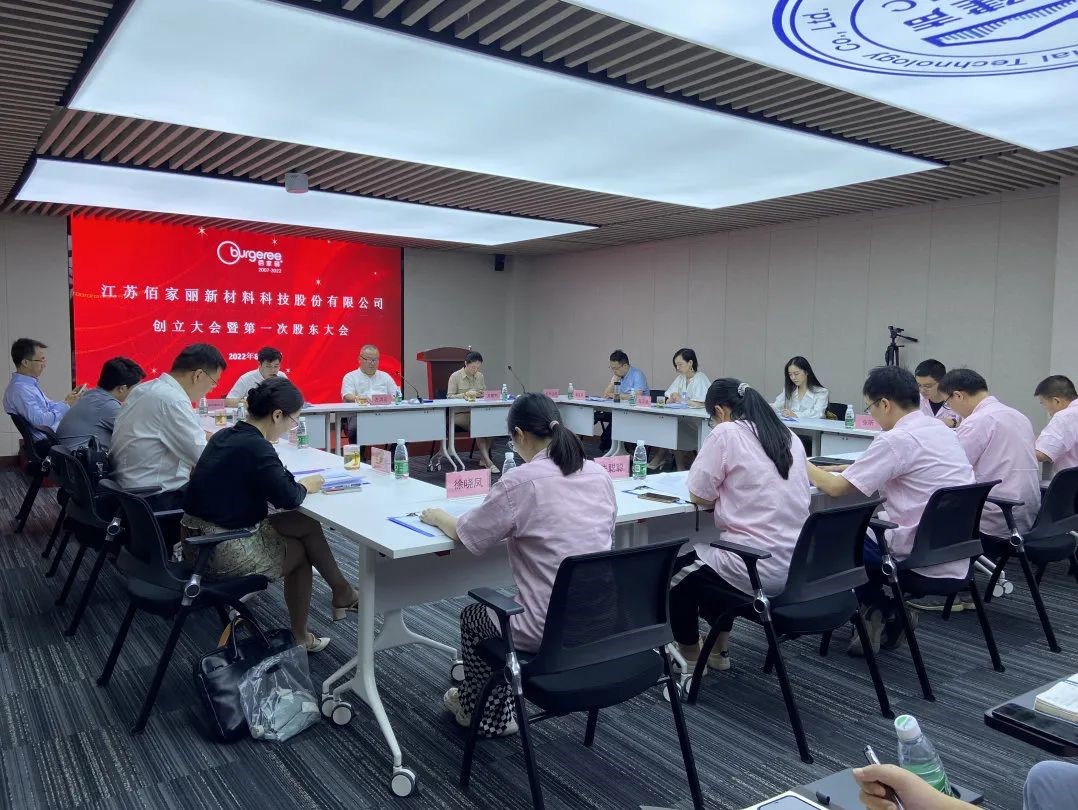 Meeting made by Burgeree New Tech Jiangsu CO.,LTD. Mr.Zuo Hongyun, the chairman of the board and general manager, presided over it. After deliberation by the general meeting, he unanimously passed 15 motions including the Report on the Preparation of the Joint-stock Company, elected the first board of directors of Burgeree and the shareholders of the first Board of Supervisors, and authorized the board of directors to handle matters related to the establishment of the joint-stock company.
Zuo Hongyun, chairman of Burgeree, said the founding conference was an important milestone for Burgeree. In the past 15 years of development, Burgeree has adhered to the specialized and refined work, providing customers with acoustic product application technical support and acoustic solutions. It has always been committed to the technological innovation of PET acoustic materials in the field of construction and office, and has become an industry leader and promoter.
The founding conference of the joint-stock company is an important step for the company on the road to the capital market. This month, the company just won the national special and new "little giant" enterprise honor. Every little drops are the result of the concerted efforts of the company to seek development.
Soochow securities investment bank headquarters Zhang Longping, general manager of the Zhang Longping, chapter always analyzed the capital market, and introduced the Burgeree in the next few years listed planning, for the Burgeree brand gave full affirmation, and the company for national special new "little giant".
Liu Xinhui, senior partner of Beijing Zhonglun Law Firm, introduced the application of Burgeree brand in the office scene of Zhonglun Law Firm. Lawyer Liu said that Zhonglun is full of confidence in the success of the company from Burgeree users to the team responsible for the Burgeree capital market road project.
Wang Jianpeng, a partner of Daxin Accounting Firm, also congratulated on the smooth opening of the founding conference. He said that Daxin Accounting Firm would fully cooperate with the company in compliance operation and escort the road of the capital market.
For the future, Zuo Hongyun said that the market is changing rapidly and the environment is unpredictable, but Burgeree's momentum of going forward and climbing new heights will not change. With the joint efforts of all the staff, it will create a new situation and write a new chapter!