Leaders of Changshu Economic and Technological Development Zone Gave Presents to Burgeree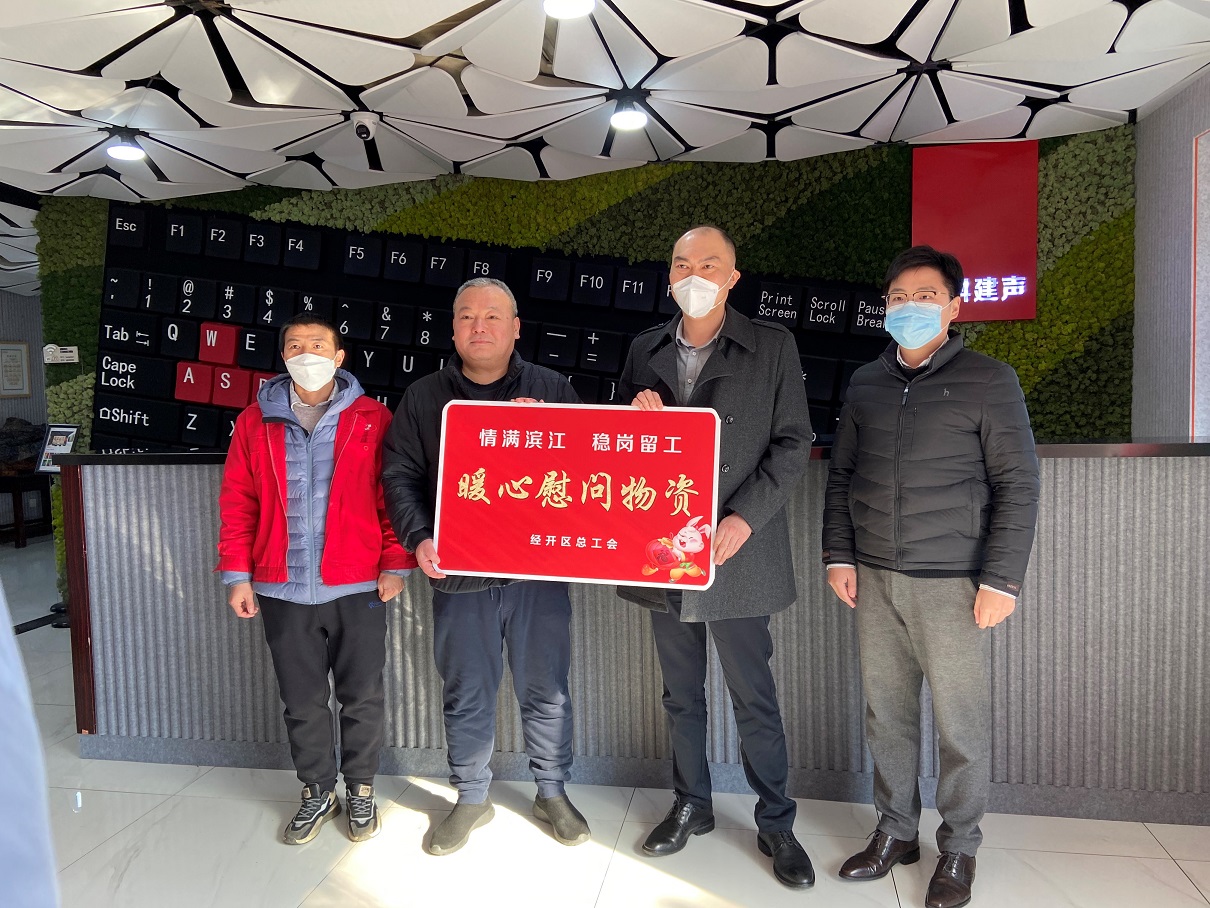 On January 16, the leaders of Changshu Economic and Technological Development Zone Management Committee, on behalf of the Party Working Committee, the Management Committee and the Labor Union, visited Burgeree to carry out a warm New Year condolence activity to the Burgeree Labor Union, which is "full of love for the riverside and stable in the post".
Although the new year is coming, the Burgeree factory is still a hot production scene. The leaders of Changshu Economic and Technological Development Zone Management Committee communicated with General Manager Zuo and other front-line employees, inquired about the development of the enterprise this year and what problems and difficulties it encountered need the help of the government departments to solve. At the same time, the representatives of General Manager Zuo and the labor union also expressed greetings for the new year.
The leaders of the management committee of the Economic Development Zone said that the past few years have been extraordinary, but Burgeree has also made extraordinary achievements in the past few years. Behind this is the struggle and sweat of entrepreneurs and other comrades of the enterprise, which reflects the responsibility and responsibility of the enterprise. I believe that Burgeree can make greater progress in the future. Finally, enterprises are required to strictly implement safety production measures and arrange holiday duty.
The government of the Economic and Technological Development Zone carried out the warm activities for Burgeree during the Spring Festival, which is an affirmation of the development achievements of the enterprise. Burgeree will make further efforts in the new year, muster up the development drive, seize the market opportunities, and strive to create a new chapter of high-quality development.