Congratulations! Burgeree participated in the official publication of "Design Standards for Hotel Building Acoustic Environment"
Recently, "Design Standards for Hotel Architectural Acoustic Environment" T/CECS 1136-2022 was edited by Chongqing University and participated by Burgeree and other units. According to the requirements of the "Notice", the standard preparation team has conducted in-depth investigation and research, carefully summarized the engineering practice experience, referred to the advanced technology at home and abroad, and after a series of strict investigations and audits, and on the basis of extensive solicitation of opinions, published this book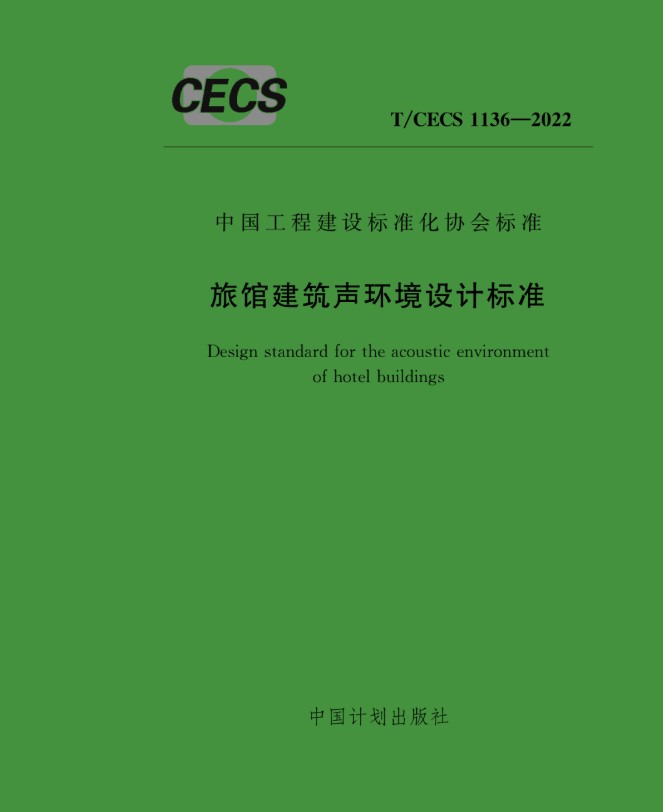 This standard is divided into 4 chapters, the main technical contents include: general principles, terminology, acoustic environment control indicators and acoustic environment design.
Acoustic environment control indicators include general regulations, indoor noise, sound absorption, sound insulation, and vibration isolation.
Acoustic environment design mainly explains general regulations, overall layout and graphic design, sound absorption design, sound insulation design, vibration isolation and noise reduction design.
Since Burgeree was established 15 years ago, Burgeree has always taken "Listening to more beautiful life" as its mission, committed to the technological innovation of PET acoustic materials in the field of construction and office, taking contributing to society as its own responsibility, taking responsibility as its mission, and taking sharing and win-win as its mission. The purpose is to let more people come into contact with and understand acoustics, and make Burgeree a model and model for outstanding Chinese companies to practice social responsibility.