On the morning of April 17, 2023, the Munich International Building Technology Expo (BAU 2023) was grandly held in Germany. A total of 2,263 top construction companies from all over the world participated in the exhibition. Burgeree was invited by the organizer to represent Chinese brands to participate in this year's BAU 2023! The vigorous participation in the exhibition and the vision of actively intersecting with international trends have further verified Burgeree's determination to deploy overseas markets in an orderly manner. Dieter Reiter, Mayor of Munich, Hubert Aiwanger, Deputy Governor of Bavaria for Economic Affairs, Regional Development and Energy, and other distinguished guests from government departments, industry strategic partners and sponsors visited Burgeree Booth.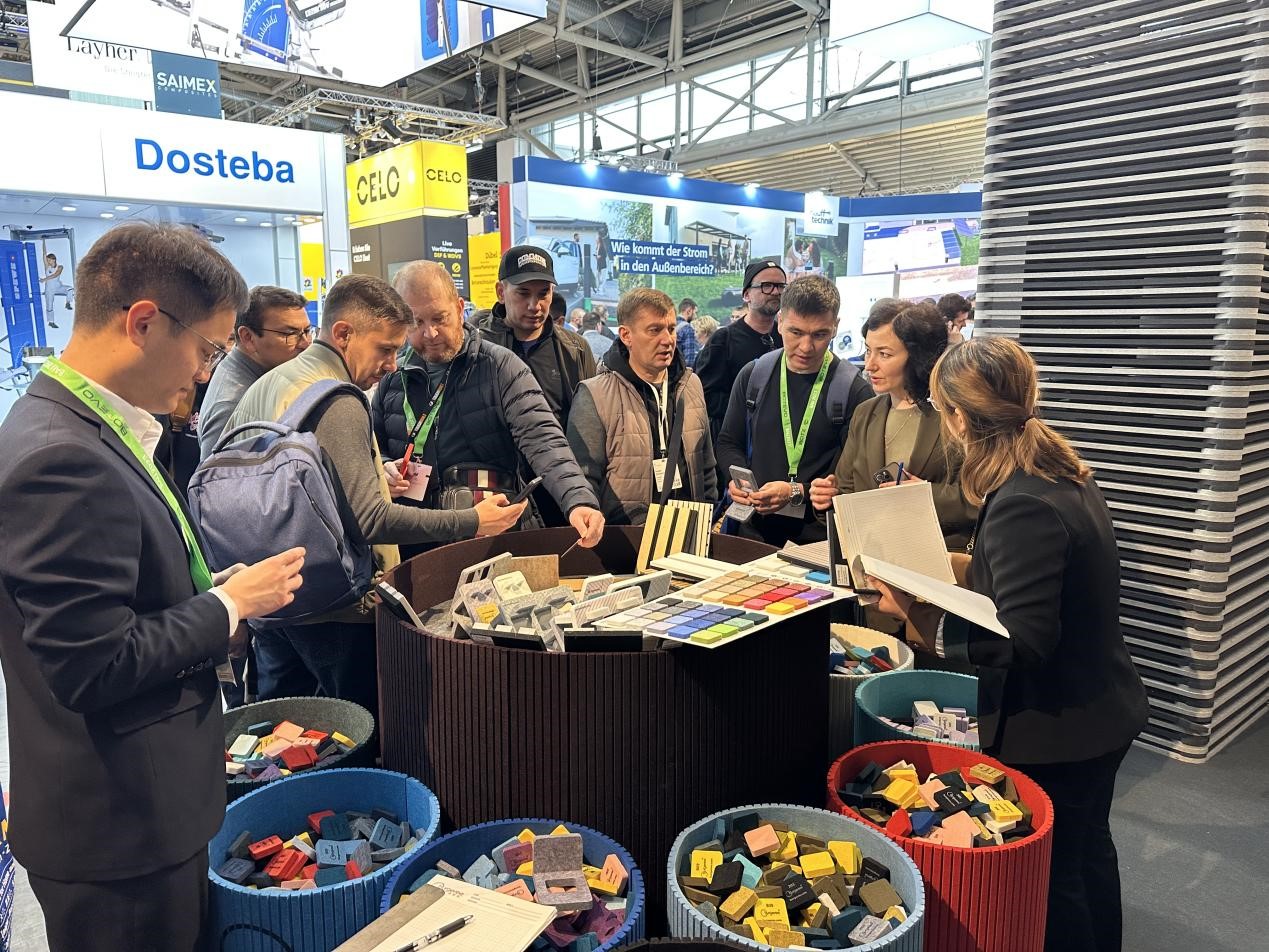 Founded in 1964, BAU Exhibition is a world-renowned architectural exhibition, an aggregation platform for the entire industry chain of the construction industry, a source of inspiration for architects and designers, and the largest exposition in Europe for the construction industry. BAU focuses on social and industry hot topics, focusing on the world's most advanced building system solutions, building technology, building technology and innovative materials, allowing visitors to experience the charm of building materials, building systems and building renewal.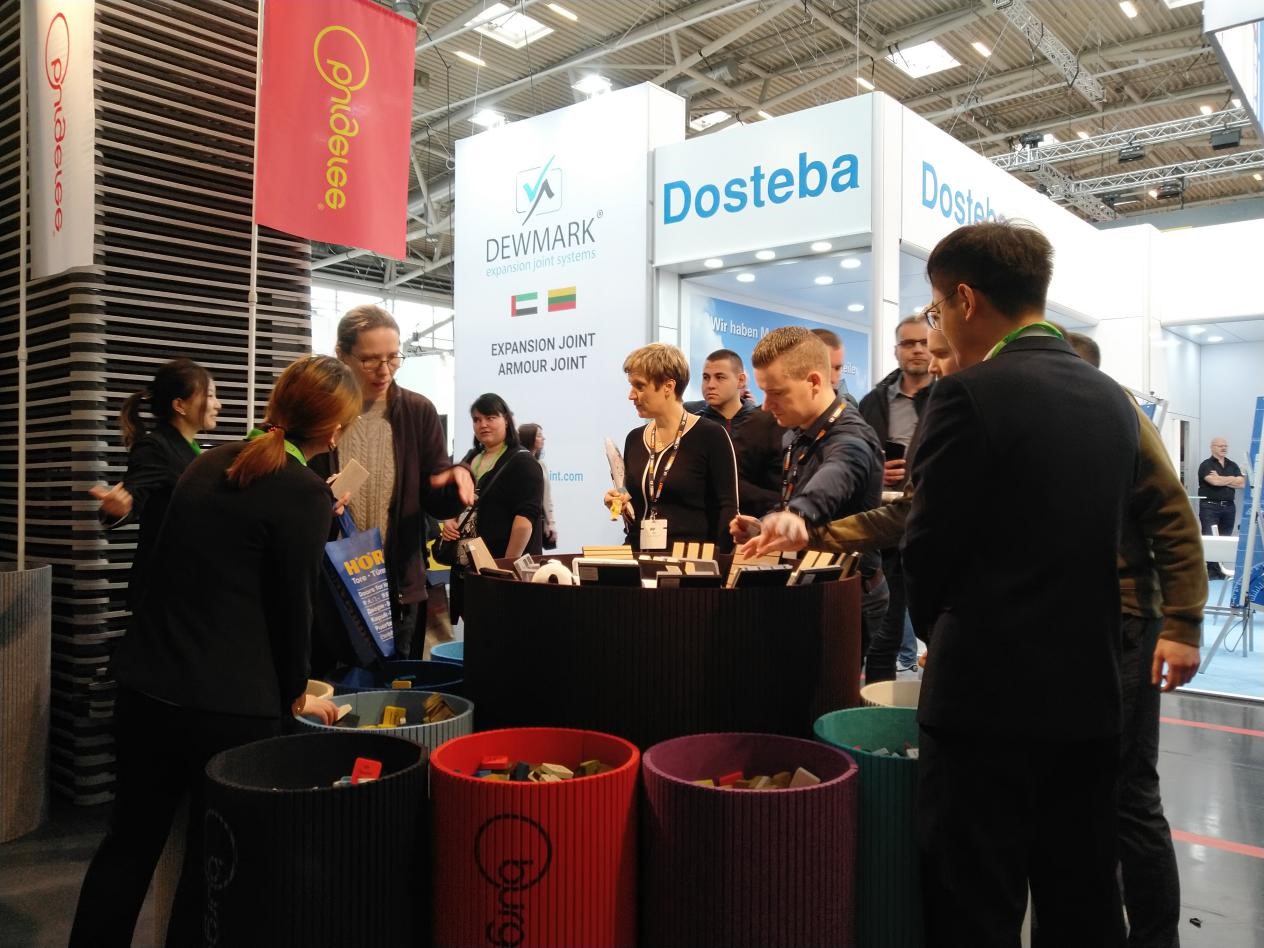 The BAU2023 proposed five themes: addressing the challenges of climate change, digital transformation, future homes, resources and recycling, and modular buildings. Burgeree actively responded to the theme of the exhibition. Burgeree products are made from recycled cola bottles. It is a national-level special new and special new small giant enterprise and a national-level green decoration material enterprise. As a leader in architectural acoustic materials, Burgeree exhibited its products at BAU exhibition A1.440 this time, built architectural models, imitated the sound-absorbing environment, and presented the achievements and solutions of using sound-absorbing materials in public places to visitors.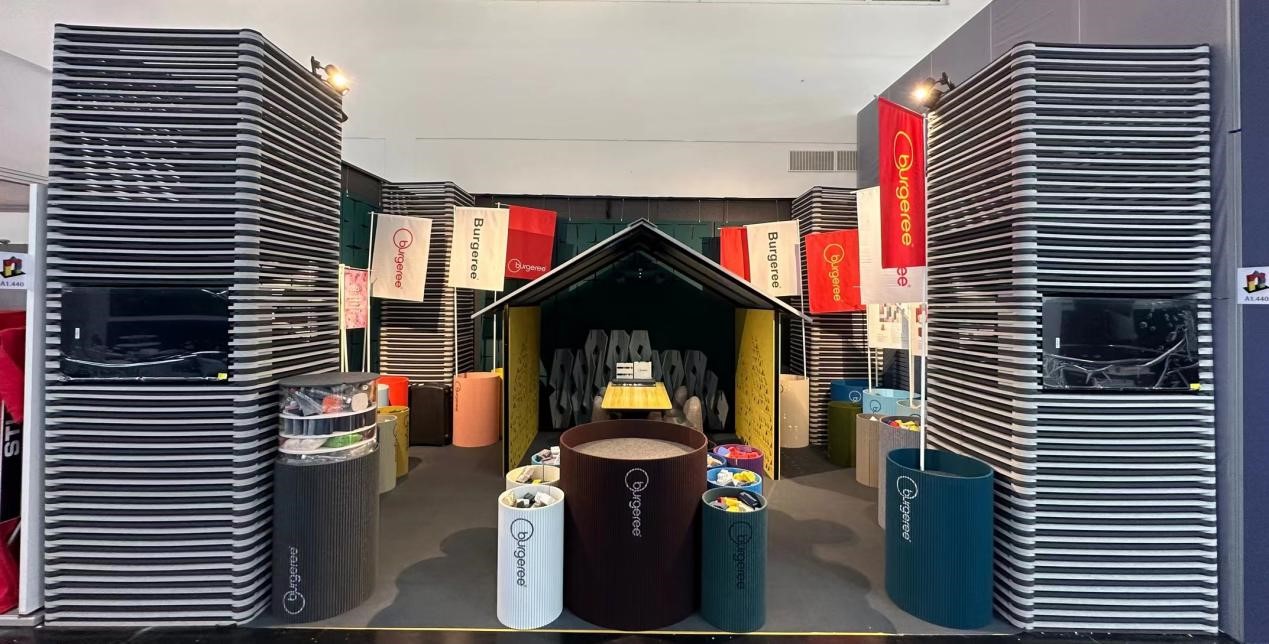 Zuo Hongyun, chairman of Burgeree, said that at this year's BAU exhibition in Munich, visitors can experience the perfect coordination between Burgeree's acoustic materials and buildings. Combining professional knowledge such as architectural acoustics with the customer's ideas, we provide design assistance for the customer's demand planning and design the most perfect acoustic site. Burgeree has always been adhering to the mission of "Let the world listen to a better life", adhere to the "Green Efficiency" action plan, reduce carbon emissions, move towards carbon neutrality, increase technology investment, enhance product and service innovation, continue to expand market share, and build a healthy With the concept of life as the core, we will build the most valuable enterprise in the domestic acoustic material industry.