Chasing the Light, Chasing Dreams, Linking the Future | Congratulations to Burgeree for winning the Comprehensive Excellence Award
On May 27th, the 2023 Sunon Global Partnership Conference with the theme of "Chasing Light, Chasing Dreams, Linking the Future" was held in Hangzhou. This conference is a collaborative effort that focuses on green, environmentally friendly, low-carbon, and sustainable development, further and deeper embarking on a "carbon" journey, making the concept of low-carbon environmental protection more deeply rooted. More than 300 partners, including renowned economist Jia Kang, founding director of Huaxia New Supply Economics Research Institute, former inspector of the Zhejiang Federation of Industry and Commerce, and founding president of the Zhejiang Sunon Charity Foundation, Zheng Mingzhi, were invited to attend the meeting. Burgeree has been invited to attend the conference as a strategic partner of Saint Austria for many years. Ni Liangzheng, Chairman of Sunon Group, attended and presided over the meeting, and delivered a keynote speech on "A Thousand Miles in One Good Boat".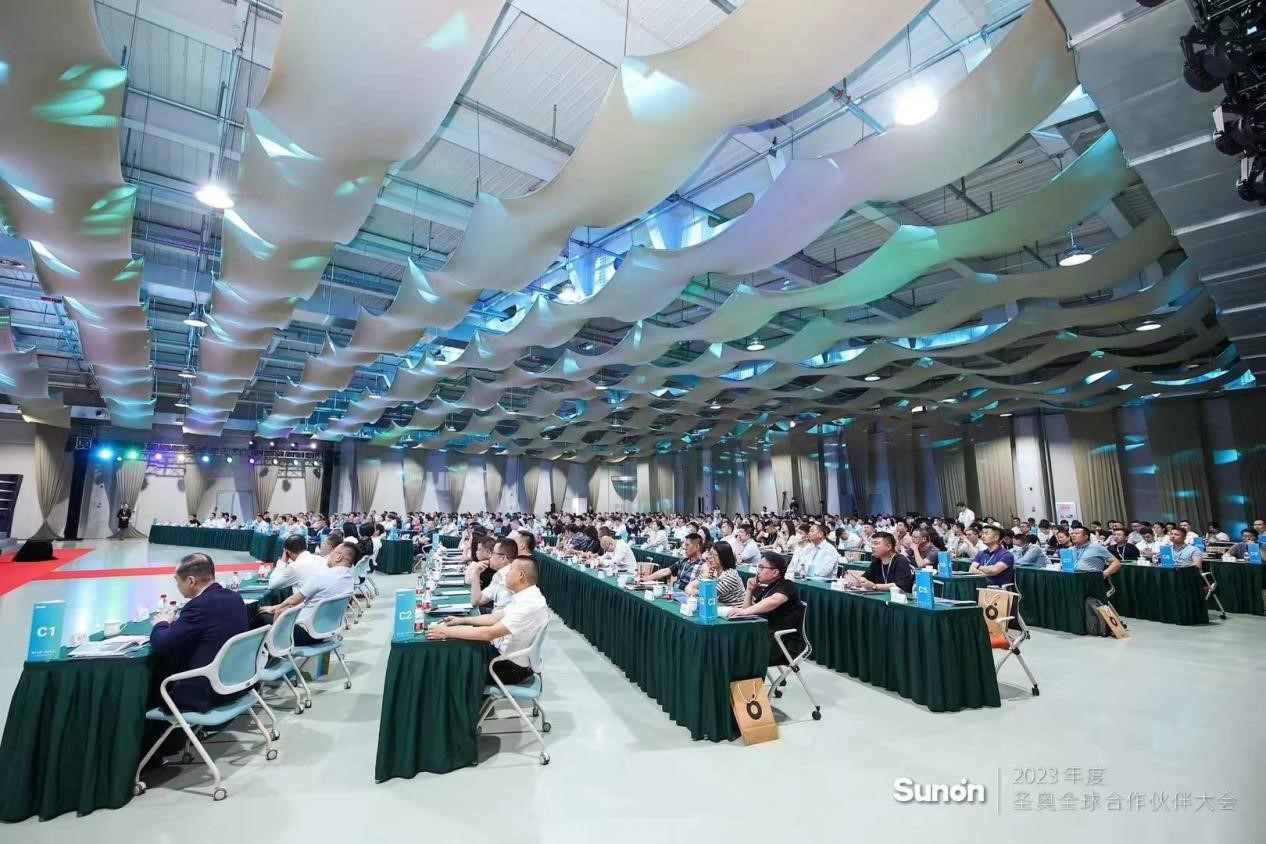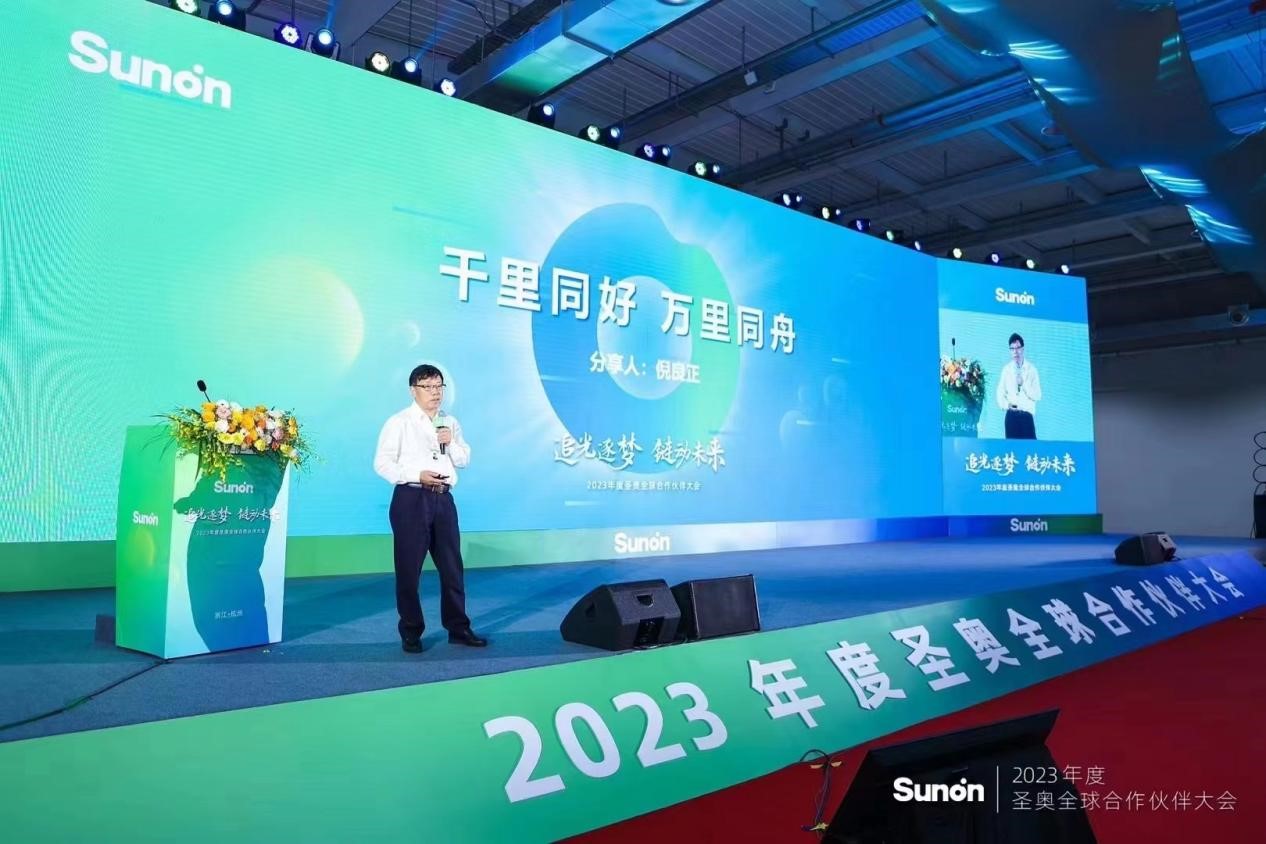 The meeting pointed out that at present, facing a series of challenges brought about by the global climate crisis, green, low-carbon and sustainable development have become the mainstream consensus of the world. Domestic, foreign and all walks of life are moving closer to the carbon neutrality track. Improving their carbon management capabilities and carrying out comprehensive carbon information disclosure work have gradually become opportunities and challenges for enterprises. The Declaration of the Office Commercial Low Carbon Alliance proposes that the goal of the Office Commercial Low Carbon Alliance is to achieve industrial low-carbon, actively introduce green carbon reduction technologies, share low-carbon experiences and achievements, reduce the carbon footprint of products, achieve green transformation and sustainable development of alliance members, and jointly build a green and sustainable ecosystem.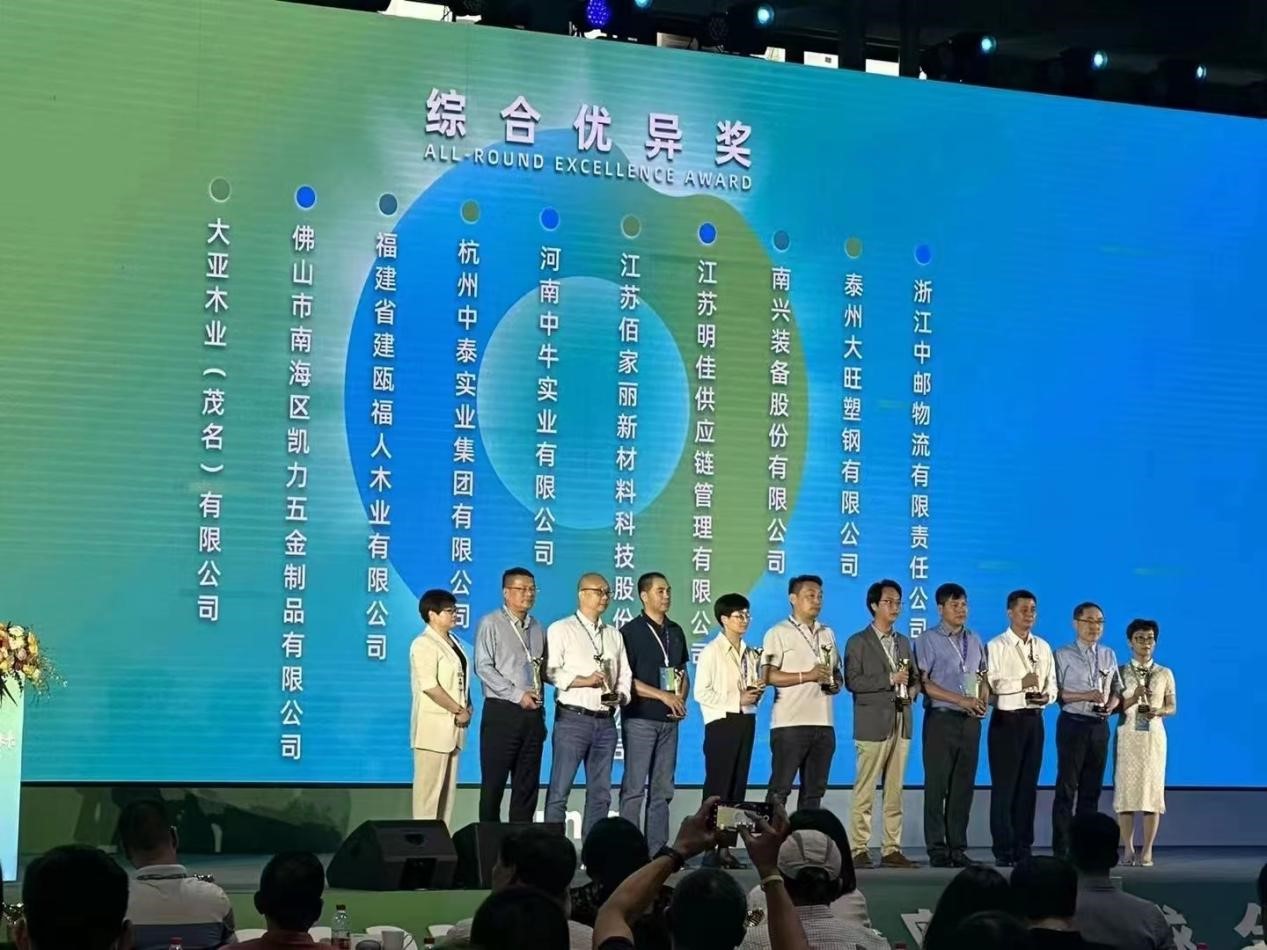 At the 2023 Sunon Global Partner Conference, Burgeree was awarded the "Comprehensive Excellence Award" trophy. Burgeree has been committed to creating green and healthy sound-absorbing materials for 17 years since its establishment. In addition to adhering to the concept of green, low-carbon, and environmental protection, Burgeree has integrated green and sustainable development into the company's future development plan. In terms of strategic collection, Burgeree has always adhered to a collaborative and open attitude, actively "going out", building a "shared ecosystem", and helping to achieve the goal of "zero formaldehyde and net carbon".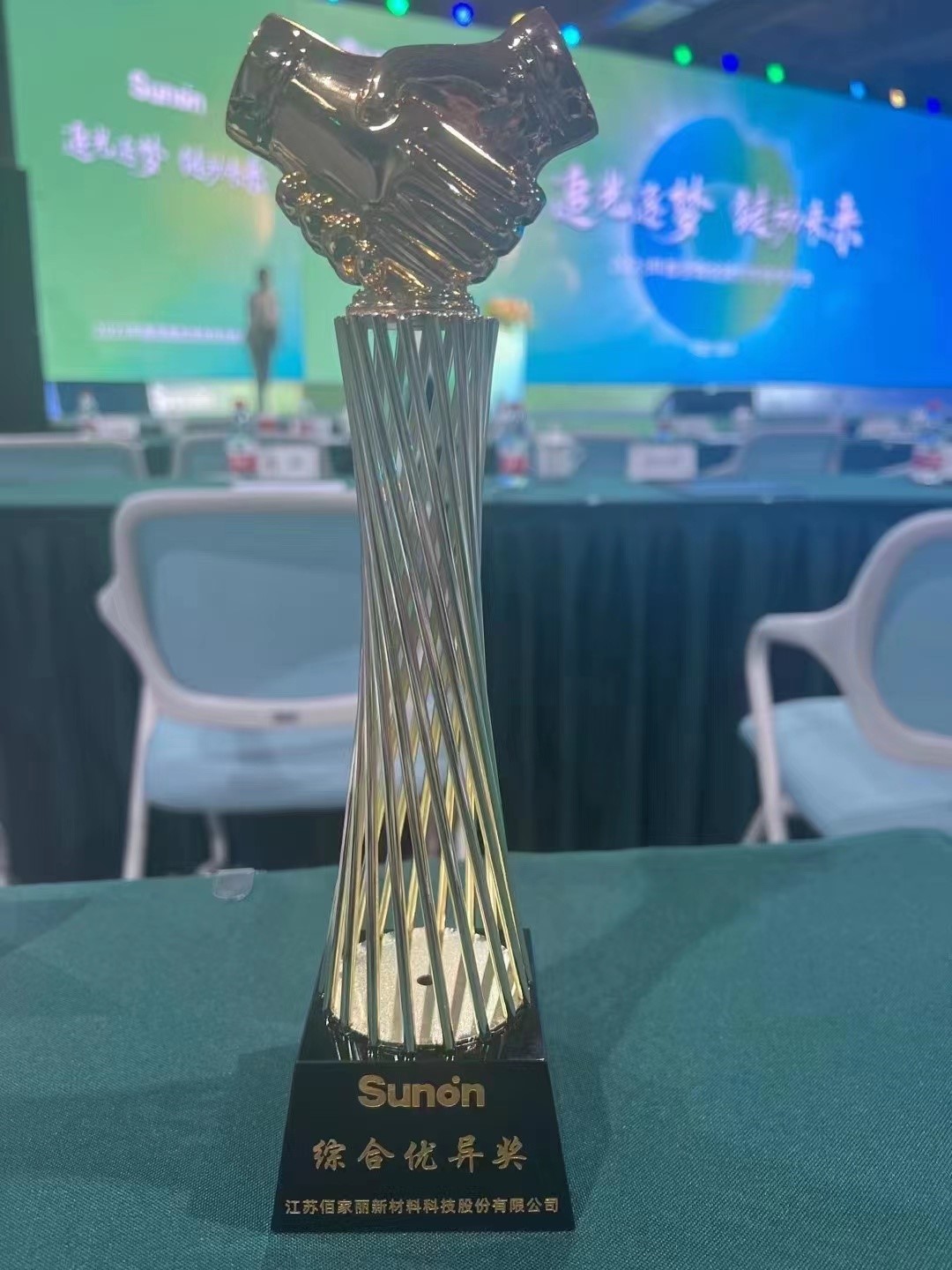 In the future, Burgeree will continue to work with excellent enterprises such as Sunon to provide consumers with better materials and services, and to provide greater development and make more contributions to the architectural acoustics industry.